Already renowned for fine wine and food, Adelaide will become home to a new food precinct, with $7 million funding available to attract food and beverage processors, manufacturers, packaging and logistics businesses looking to locate to the new industry hub to create jobs, increase exports, and stimulate economic growth. 
The Food Park will capitalise on 'South Australia's premium food and wine exported to the world' credentials, maximising production of value-added food, wine and beverages.
The Food Park will be located in Northern Adelaide, at Edinburgh Parks approx. 25kms from Adelaide CBD.
With a $7 million Food Park Business Attraction Fund available to help businesses looking to relocate to an innovative, smart and central food manufacturing area, there is plenty of opportunity for food industry businesses to secure a spot.
There are currently four well-known and reputable South Australian companies who are in negotiation to sign on as tenants of the Food Park.
With no minimum funding requirements, eligible applicants can apply for up to $1.5 million on a matched co-contribution basis for costs including building and refurbishment capital costs, equipment and machinery capital costs and process re-engineering costs.
Applications are open and will remain so until funds are fully committed or up to 30 June 2018.
Existing food and beverage businesses located at the Food Park site in Edinburgh Parks, as well as international and interstate businesses looking to relocate to South Australia, may also be eligible to apply to the State Government's $200 million Future Jobs Fund.
Food Park Business Attraction Fund – Guidelines and Assessment Criteria :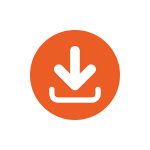 Talk to Wiley's Chief Financial Officer, Bec Wiley, about how your business may be able to benefit from funding opportunities today.