Competing in today's challenging environment requires an organisation such as Wiley to be more than the sum of its parts.  At Wiley our safety management systems lower risk, our international standards deliver Wiley quality, and our environmental responsibilities work towards a sustainable future.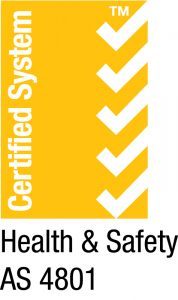 SAFETY
Wiley has a firm commitment to protect the health and safety of our employees. We also believe the management of risk honours this commitment and it has become one of our distinguishing factors in a competitive market. We are determined to safeguard our employees, the environment and our assets from harmful incidents.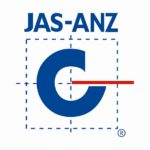 We recognise that we have a responsibility to ensure the safety and well-being of all who interact with the company, whether as a direct employee, sub-contractor, consultant or member of the public. Paramount to the reduction of risk is the safe working practices and procedures ensuring that health and safety are fully considered in all aspects of our operations.
Our Safety Management System complies with all Government regulations and legislation, and is third-party accredited to AS/NZS 4801:2001. Our internal and external audits and ongoing training ensure that a process of continuous improvement is in place.
Wiley maintains a concentrated focus on safe behaviours and emphasis on proactive measures. This has resulted in a genuine culture of safe working throughout Wiley. By ensuring the safety of employees and having efficient operations our company attracts the most qualified personnel.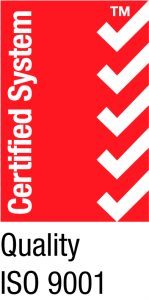 QUALITY
Wiley is accredited under ISO 9001:2015 – Quality Management Systems. Wiley's Quality Management System, incorporated throughout all our processes, reinforces our culture of strong commitment to quality. This is highlighted by our undertaking to achieve world best practice standards for our industry.
Wiley's Quality Management System incorporates the delivery of Design, Engineering, Construction and Project Delivery services.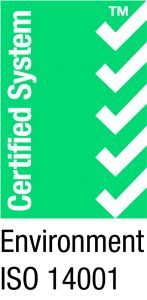 ENVIRONMENT
We believe Australian companies must consider the impact their facilities have on the environment. Environmental excellence in design and construction means creating efficient and effective facilities as well as minimising waste and environmental impact.
Certification of Wiley's Management System under ISO 14001:2015 combined with our Green Star accredited team of professionals, positions Wiley to provide our clients with the best advice on sustainable and efficient practices during design, engineering and construction of their future projects.
The Wiley Environmental Policy states Wiley's intentions, commitment and principles in the area of environmental management. It has been developed and approved by Wiley's senior management team, and is reviewed periodically.
The policy covers all of Wiley's activities and services and can be broadly divided into two parts:
1. Sustainable Development
2. Operational Environmental Management
Sustainable Development
Wiley is committed to understanding how its activities and operations align with global efforts to move towards a more sustainable use of the planet and its resources. With this in mind, the company seeks to continually enhance its contribution to the ultimate objective of sustainable development.
Operational Environmental Management
Wiley is committed to complying with the law in all of its operations and, beyond that, minimise its risks and impacts by developing robust and documented systems to measure, monitor and communicate its environmental performance both within its operations and to the broader community.

PQC REGISTERED
Wiley is a PQC Level 3 contractor for Brisbane and Toowoomba.