Red Lea Chickens air chiller
| | |
| --- | --- |
| Client: | Red Lea Chickens |
| Location: | Blacktown, New South Wales, Australia |
| Scope overview: | Design and build an air chiller to improve chilling capacity and product quality |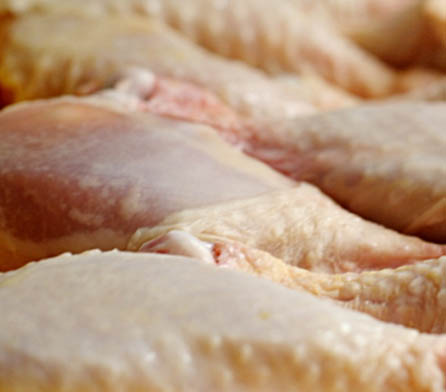 Project Description
New air chiller delivered in record time for Red Lea Chickens
CLIENT
Red Lea Chickens produce poultry products that are sold through wholesalers, supermarkets, butcher shops, restaurants, hotels and clubs as well as their own retail outlets.  All products have been processed at their Blacktown facility since operations began in 1957.
OBJECTIVES
Wiley was approached to design and build an air chiller to improve chilling capacity and product quality. Wiley was recommended to Red Lea by Linco, a leading poultry equipment supplier of air chill process systems.
CHALLENGES
The location and timing of the project presented a multitude of design and construction challenges
Air chilling of poultry is provided in mid-process, in the 'heart' of the operation.
Finding space for the air chill room where there is none available at ground level where the main process areas are located
Constructing an air chill above production areas was the only option for Red Lea.  An area that was used for staff amenities and carton storage was the only viable location
The height of the air chill meant the room had to penetrate the roof structure.
SOLUTIONS
Advice
Wiley studied the feasibility of building the air chill through the existing roof in the recommended location.
Investigations included:
Lifecycle costing and cost planning to reduce running costs
Process flows and people access
Fire safety
Existing structural adequacy to accommodate the addition structure
Capital cost estimates and time schedule.
Design
Once the project was considered feasible, Wiley moved quickly to submit a development application (DA) with Blacktown City Council.
While the DA was processed, Wiley developed designs for tendering and construction activities.
Engineering
Coordinated process and utilities requirements for the Linco mechanical scope as well as the specialised refrigeration air chill system.
Construction
The project was complex due to being constructed through the roof and needed to be fast tracked.  On this basis, the project under an open-book Target Sum style agreement.  The end cost was below the original Target Sum.
Wiley took single point of responsibility for:
Relocation of staff facilities to facilitate construction of the air chill
Safe access for Red Lea's process staff during construction
Tendering and negotiation of sub-contract trade packages
Site supervision of all construction works including safety
Coordination with Red Lea operations staff
Coordination with Linco equipment installation.
Financial management and contracting of sub-contractors.
RESULTS
The new air chill provides Red Lea with improved chilling capacity and improvements to stringent product quality specifications.
The project was delivered fast tracked in seven months from feasibility stage through development approval and design, construction and commissioning.