Sanitarium manufacturing facility
| | |
| --- | --- |
| Client: | Sanitarium Health Food Company |
| Location: | Berkeley Vale, New South Wales, Australia |
| Scope overview: | Investigate options for Berkeley Vale facility which resulted in a 10,000m2 warehouse expansion |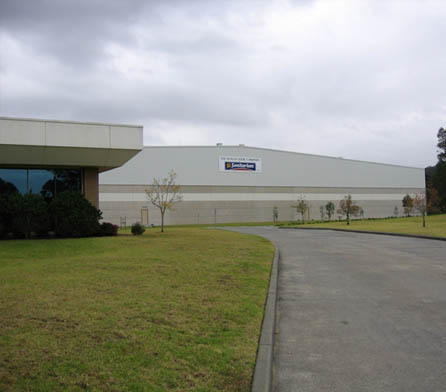 Project Description
Sanitarium Health Foods undergoes healthy expansion at Berkeley Vale
CLIENT
The Sanitarium Health Food Company has an enviable reputation in the food industry for the manufacture of breakfast cereals, soy products, vegetarian foods, spreads and healthy snack foods.
OBJECTIVES
Wiley was contracted to investigate options for their Berkeley Vale facility, their largest manufacturing site in Australia.  Manufacturing growth had pushed products to outside storage which meant double handling of products.
After consideration of expansion options, the project requirements were a 10,000m2 warehouse expansion for raw materials and finished products, increased cool room capacity, truck docks and site works.
CHALLENGES
Working around Sanitarium's 24 hours production and logistics functions
Design for swampy ground conditions
Tight design specifications for fire sprinkler system (ESFR)
Expansion of a large building with fire escape tunnels.
SOLUTIONS
Advice
Wiley presented a range of concept options with budget costs for the warehouse expansion.
Design
Preparation of Statement of Environmental Effects and obtaining development and building approvals
Close collaboration with materials handling equipment suppliers for efficient warehouse layout
Complete design and documentation of building, services and external works.
Construction
Modifications to the existing structure to permit expansion
Responsibility of contracting and site management of all construction trades
Close coordination with Sanitarium operations team.
RESULTS
Wiley delivered a major expansion of the Sanitarium facility under an open-book contract, providing operational efficiencies by eliminating off-site storage and double handling.