Project Services
Property
We can take industrial projects from concept to completion, we offer insight for the assessment and development of raw industrial land as well as deliver built form packages for industrial occupiers. This ranges from standard warehouse buildings through to complex industrial facilities requiring an in depth understanding of occupier requirements.
Project Feasibility
Feasibility studies are used to determine the viability and likelihood of a project's success and can influence an owner or investors decision to acquire a property. From cost assessments to determining the most likely project duration, Wiley can assist to make more informed decisions throughout any acquisition or strategic process.
Project Finance & Grants
Whatever your project or equipment financing needs, our team can remove uncertainty by finding finance & grant solutions that satisfies the most complex situations.
Engineering & Automation
Specialising in food process and facility design, we assist clients in value-adding and bringing people and food together in a better way. We source, design and deliver the technology, equipment, system, processes, training and maintenance programs to make your project work.
Design
We ideate and apply creative thinking to create people centric surroundings where people work, manufacture, grow, learn and play. Our design practice brings together architecture, engineering and construction design experts in a team collaboration that results in solutions to meet your business needs.
Green Star & Environmental Impact Reduction
Wiley is fully committed to meet the needs of our people, clients, suppliers and future generations in a manner consistent with environmental responsibility. As a designer and builder of the built environment and industrial processes, we believe it is both great business practice and our duty to protect and preserve the natural and cultural resources of the communities we serve.
Approvals
We help you through all aspects of building approvals and certifications required for your project. We work closely with all necessary stakeholders including councils, fire safety engineers, sustainability consultants, town planning consultants and all other required engineering services providers.
Programming
Wiley project programming, planning and scheduling services are provided by our team with extensive experience over a wide range of different projects and client types. Our project programming and planning services can be utilised from the project feasibility phase, tender phase and through to completion. This includes design, documentation, approvals and procurement, as well as on-site construction, commissioning and maintenance planning.
Cost Planning
Our in-house cost planning team maintain real-time cost data on all the diverse projects we deliver in various locations. This allows us to provide some of the most up to date cost advice services early on in your project to give you the ability to make more informed decisions early in your project.
Construction
Construction is our core capability, since 1918. This proven track record combined with our future focus, embracing the latest innovations in project delivery and construction materials positions us to deliver high quality buildings, efficiently that meet your requirements.
Commissioning
We manage the installation, commissioning, training and documentation of all equipment and machinery ensuring a smooth start-up of your next facility or upgrade.
Facilities Management
We assist with all aspects of facility operation and maintenance offering management contracts tailored to your needs to regular servicing or replacement of core infrastructure through to small capital/operational works project requirements.
HSEQ
Keeping people safe is our#1 priority. Our safety focus is underpinned by our integrated management system that includes all aspects of Quality and Environmental processes. We are certified under Federal Safety Commission Scheme, AS/NZS 4801:2001 Occupational Health & Safety Management Systems, ISO 9001:2008 Quality Management Systems, and ISO 14001:2004 Environmental Management Systems.
Business Services
Change Management & Training
We are fun, dynamic and smart… and our customers enjoy working with us. Our sought-after consultants are experts in all aspects of the change, communications and training and are crucial to the success of many projects. Our expertise in initiating, planning and delivering large-scale change means we can take the worry out of your business .
Business Advisory
We're passionate about helping our clients develop solutions to their toughest challenges, realise their personal and business ambitions as well as uncover new opportunities. We do this by developing a deep understanding of your requirements then proactively working with you to create awesome outcomes.
Value Chain optimisation
We work with you to design future supply chain solutions that support business goals using data-driven, fact-based analysis. Our global team of consultants and partners, all specialists in data science, engineering, and analysis design tailored solutions to meet your requirements.
Digital project delivery
We develop and deliver solutions for our clients to grow and improve their business. Assisting with Technology audits, IOT projects, new technology platforms and data analytics. Technology is the backbone of all business today; we help you evolve your technology to match the speed of change and improve competitiveness.
Our People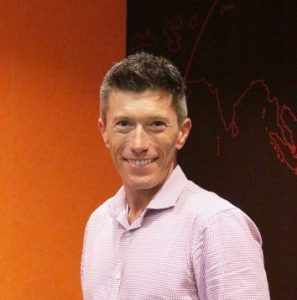 Brandon Miller
Chief Strategy Officer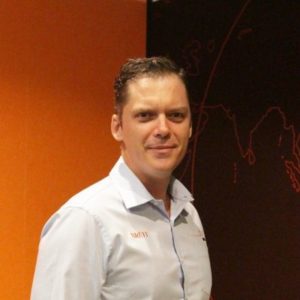 Brett Wiskar
Chief Future Officer